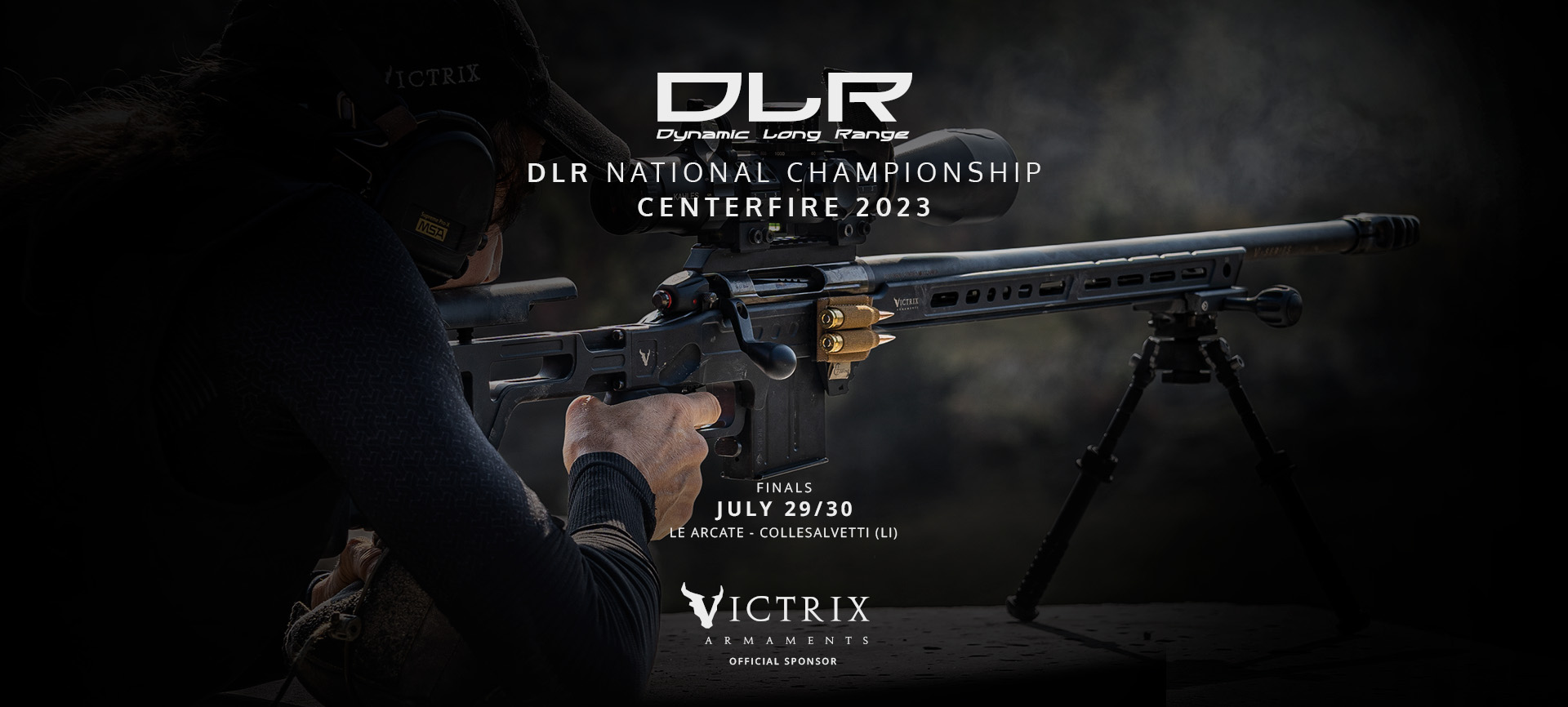 DLR NATIONAL CHAMPIONSHIP CENTERFIRE 2023
The Final of DLR National Championship Centerfire will be held on Saturday 29 and Sunday 30 July 2023 at the shooting range "La Arcate" in Collesalvetti (LI) .
Many shooters expected, Italian but also foreign, 11 nations involved: a announced success!
Victrix Armaments is the main sponsor of the initiative and offers for the winner the new Victrix Venus PRO, an ideal, reliable and highly competitive shooting teammate, it ensures podium performances!
What else to add?… may the best win!
All matches of DLR National Championship were sanctioned for PRS Central Europe European Championship to be held in Hungary from 13 to 15 October.
For more information www.dynamiclongrange.it
PROGRAMME
Friday 28th July 2023
5:30p.m. general briefing
Saturday 29th July 2023
7:00a.m. meeting point on the shooting lines
7:30a.m. briefing
8:00a.m. start of shooting activity
12:00p.m. lunch break
01:00p.m. re-start of shooting activity
05:00p.m. end of work
Sunday 30th July 2023
7:00a.m. meeting point on the shooting lines
7:30a.m. briefing
8:00a.m. start of shooting activity
12:00p.m. lunch break
01:00p.m. re-start of shooting activity
05:00p.m. end of work
06:00pm award ceremony